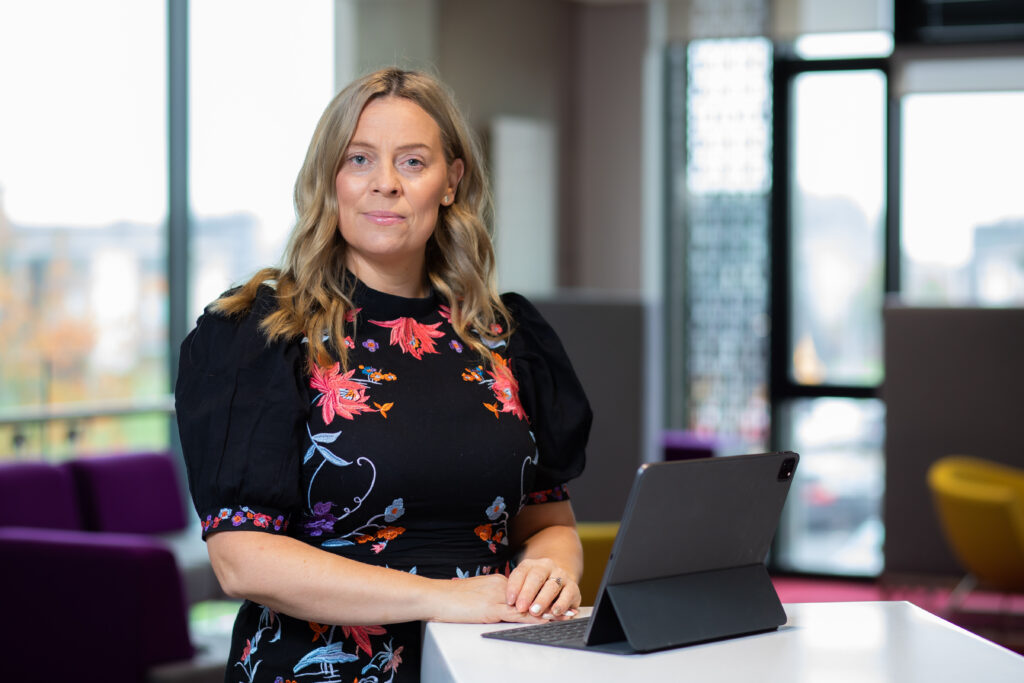 Dr Katriona O'Sullivan is an associate professor in the faculty of science in Maynooth University, a psychologist and memoirist. Her first book, Poor, debuted at #1 on the Irish Non-Fiction bestseller list. The book, a memoir of growing up in extreme poverty, describes the far-reaching impact of childhood poverty. Katriona's story chronicles her journey from poverty, teenage pregnancy, homelessness to graduating with a PhD from Trinity College Dublin and becoming an award-winning lecturer whose work challenges barriers to education. Katriona is the Principal Investigator on the award-winning STEM Passport for Inclusion project, featured on RTÉ Changemaker series. She has held research grants from the Irish Research Council and Science Foundation Ireland. She also successfully led the largest HEA PATH funded programme entitled Turn to Teaching which focused on diversifying teacher education. She has been invited speaker at the World Education Forum, the European Gender Action Workshop on Women and Digitalization and most recently at the UN gender equality workshop. She has worked with Irish policy makers to develop policies around education and inclusion. She has published research on equality, gender, education, inclusion and STEM.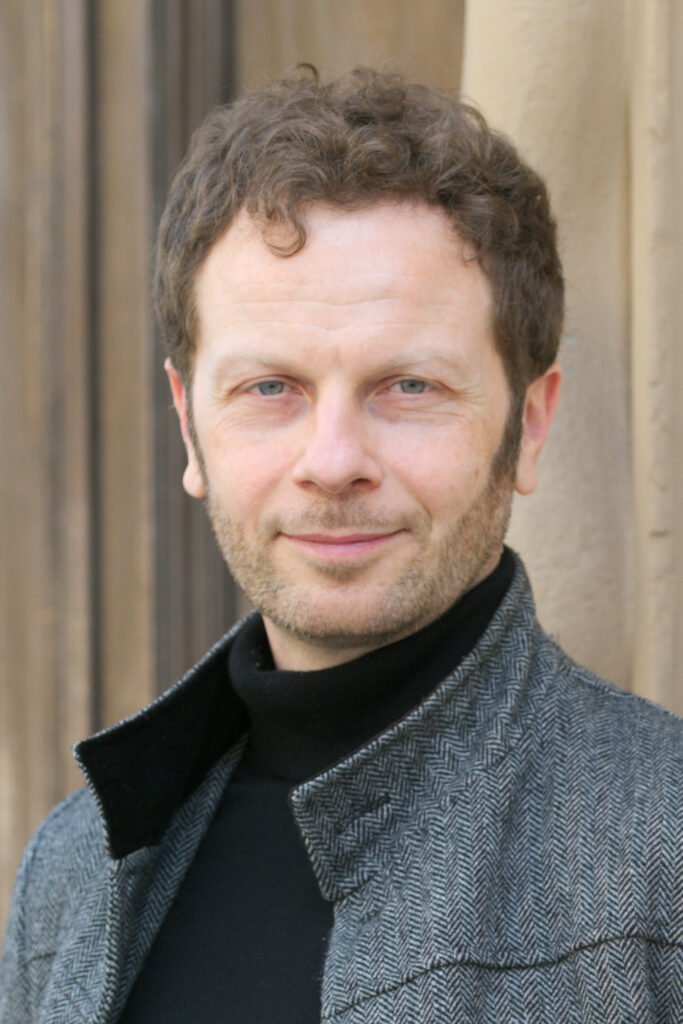 Daniele Fanelli is Assistant Professor in Social Research Methods at Heriot-Watt University and Visiting Fellow at the London School of Economics. He has published numerous influential studies assessing the prevalence and causes of scientific bias and misconduct, and is now developing new methodologies to measure and predict knowledge dynamics. He has been involved in numerous international initiatives and reports on research integrity, and he is a member of Italy's National Research Council Ethics and Bioethics Committee and of Luxembourgh's Council for Research Integrity, where he advises on policy and investigates allegations of scientific misconduct.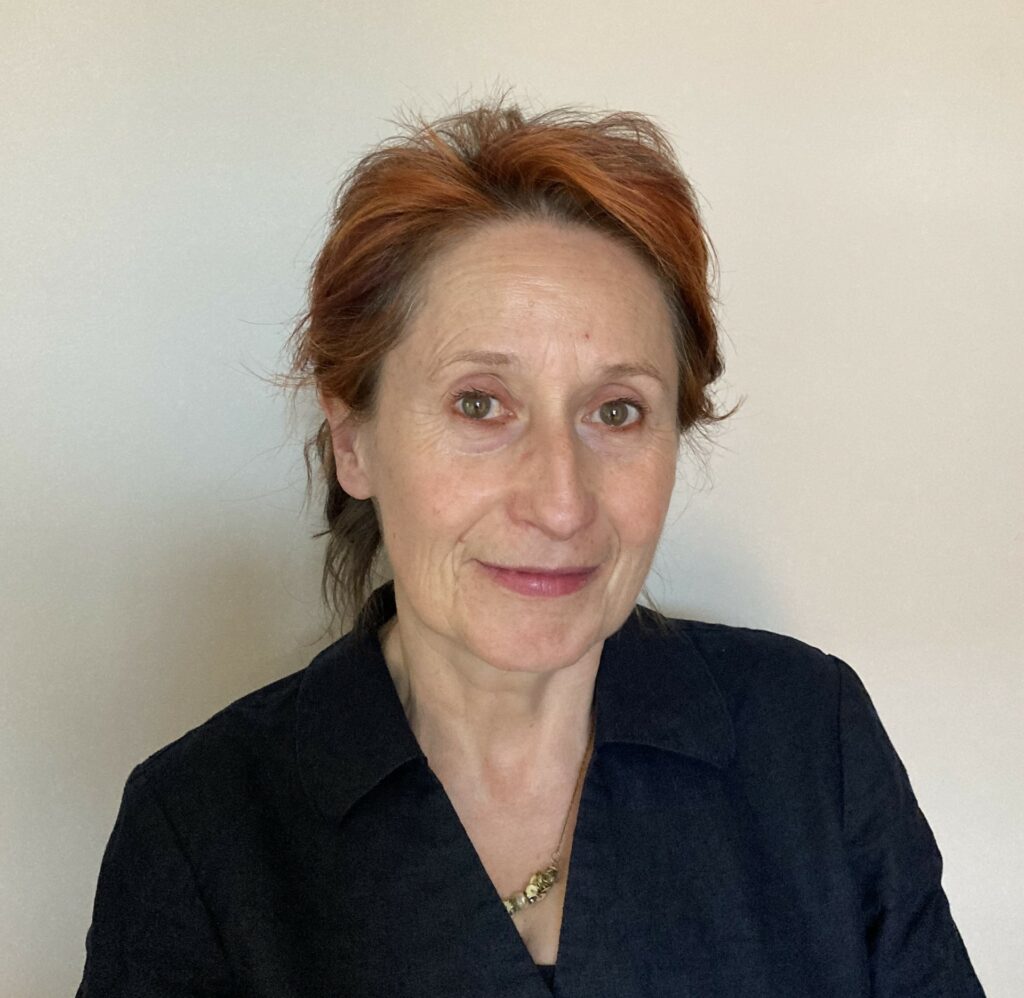 Prof Jennifer Richards is the English (2001) chair at the University of Cambridge, and a fellow of Peterhouse. She is a Visiting Professor at Newcastle University, where prior to her move to Cambridge, she was the Director of the University's Humanities Research Centre 2018-2023, building collaborations with STEM colleagues. Her latest book, Voices and Books in the English Renaissance: A New History of Reading (Oxford, 2019) won the 2020 biennial ESSE book prize for Literatures in the English Language (2020). With Virginia Cox, she is the co-editor of the forthcoming Rhetoric in the Renaissance 1380-1640, Volume III, in The Cambridge History of Rhetoric. She is a general editor of the forthcoming Works of Thomas Nashe with Oxford University Press, and the PI of the multidisciplinary Leverhulme Trust-funded Bee-ing Human Project (2022-2025).
Prof Richards will present on the value of inter- and transdisciplinary research and the value of building 'clusters' across disciplines, of learning and sharing together, to help colleagues think about their research questions differently.
FELISPEAKS is a Nigerian-Irish poet, performer and playwright from Co. Longford. FELISPEAKS has been nominated 'Best Performer' by Dublin Fringe Festival September 2018 and went on to win 'Best Performer' in 2022. As well as being a Member of the Poetry Ireland Board of Directors, appointed June 2020, Felicia is a member of the Poetry Collective, WeAreGriot. FELISPEAKS is an Artist-in-Residence with Axis Ballymun and Visual Carlow, in addition to being an Associate Artist with THISISPOPBABY. FELISPEAKS' poem: 'For Our Mothers' is in the English Ordinary Level Leaving Cert Curriculum for examination year 2023 and 2025, as is their poem "Rainbow Blood" for 2025.
In 2020, FELISPEAKS was commissioned to create a new piece for RTÉ's The Big Picture on the theme of 'the New Normal' – this poem, entitled 'Still' captured the minds of the nation and has been performed to audiences all over the country. Of late, FELISPEAKS has been commissioned by the Irish Repertory Theatre and Fishamble, The New Play Company for the Transatlantic Commission for Black Irish Artists. FELISPEAKS ended 2021 as an Irish Tatler Woman of the Year with a win in the Catalyst Category – which recognises a woman who has affected change in Irish society in a pivotal way. FELISPEAKS became an ambassador for Laya Health Care's Beats TV and Media Campaign. In 2022, FELISPEAKS performed "ALIVE" in accompaniment with Tolü Makay's "AYE" with Music Generation Ireland choir and the RTÉ Concert Orchestra live from Lough Boora , hosted by RTÉ ONE for Culture Night. Most recently, FELISPEAKS performed in THISISPOPBABY's production of "WAKE" for the Dublin Fringe Festival and performed in "It's Cool in the Shade" by Kwaku Fortune in Project Arts Centre as a part of Dublin Theatre Festival. FELISPEAKS recently collaborated with Crosscare in The Big Tree Project as a poetry and creative workshop officer. FELISPEAKS is currently enjoying creating poetry and performance pieces that always promise to introduce their audience to the journey of emotion in every story. Honoured to share their thought processes about life's experiences and their passions on stage, FELISPEAKS hopes to inspire thought, excitement and perspective. FELISPEAKS has released their single "TOUGH MEAT" and is eagerly awaiting the release of the accompanying EP that they've been working on with Purgatory Studios.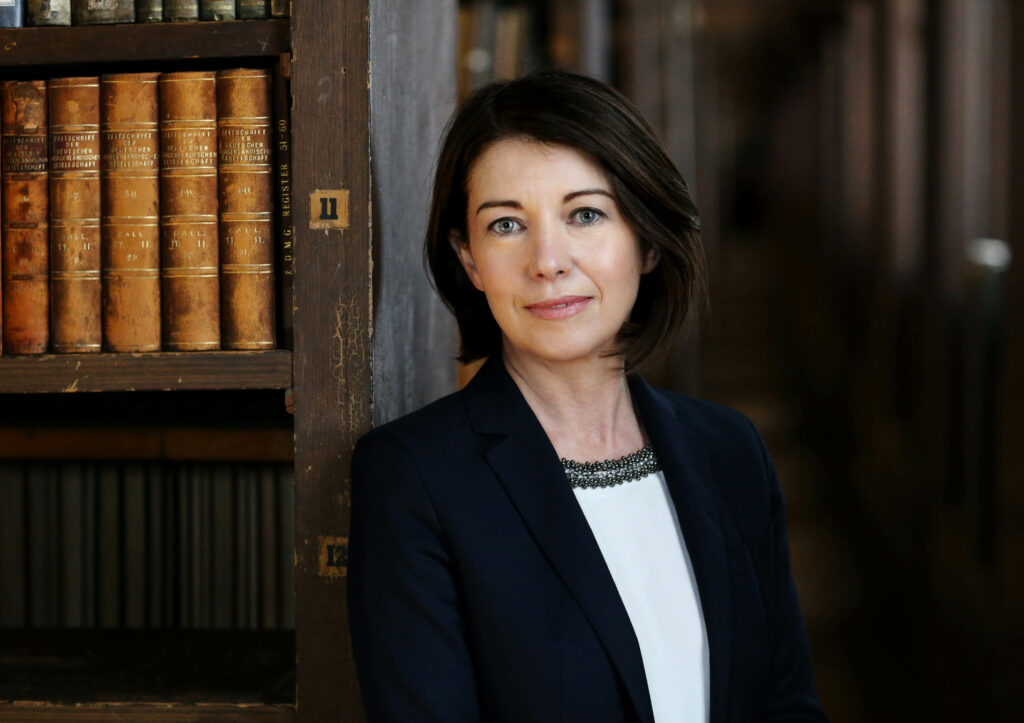 Professor Linda Hogan holds the Chair of Ecumenics at Trinity College Dublin.  She is a Fellow of Trinity College and a Member of the Royal Irish Academy. An ethicist and ecumenist, she has published extensively on religion, gender and human rights.  She served as Vice-Provost/Chief Academic Officer and Deputy President Trinity College Dublin (2011-16) and as Director of the Irish School of Ecumenics (2006-10). She is the founder of Trinity College's EthicsLab and has extensive engagement with industry, NGOs and international organisations for which she provides pro bono education and consultancy on ethics. She is a PI in the ADAPT Centre and an Ethics Mentor in Trinity's new Artificial Intelligence Accelerator. She was Chair of the Expert Committee of the 2021 Creating Our Future Campaign, a national conversation on  research in Ireland.
She has served on the Boards of the Irish Council for Bioethics, Science Gallery and the Marino Institute of Education, of which she was Chair from 2017- 2022.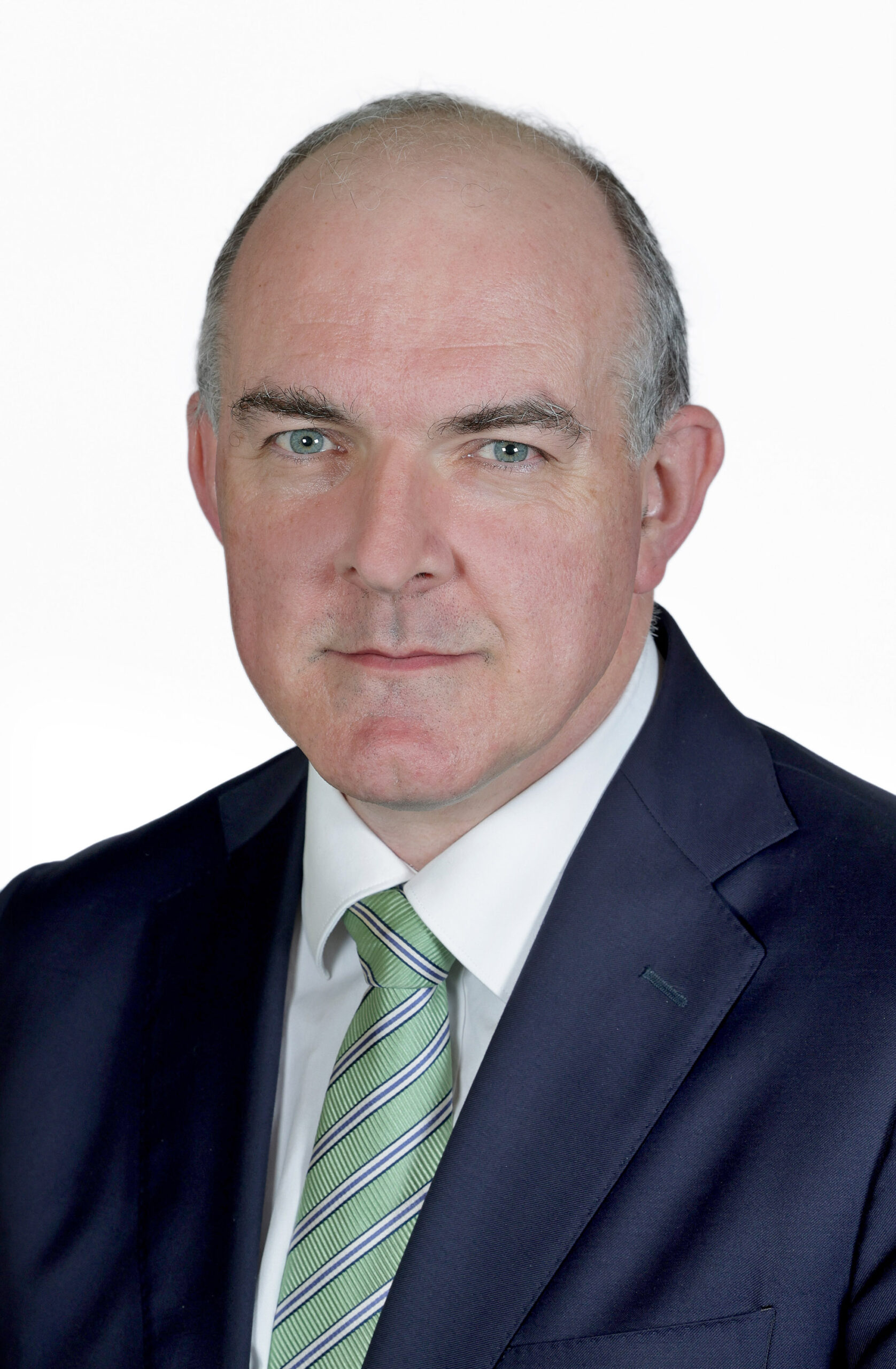 Colm O'Reardon was appointed Secretary General of the Department of Further and Higher Education, Research, Innovation and Science in September 2023.
Before coming to the Department, he was Head of the Strategic Economic Development Division in the Department of Finance.
In previous roles, he was Secretary to the Commission on Taxation and Welfare, and Head of Strategy and Policy at the Department of Health.
He is a graduate of Trinity College Dublin, Churchill College Cambridge and Wolfson College Oxford. He holds a D.Phil. in Economics from the University of Oxford, where he was also a Rhodes Scholar.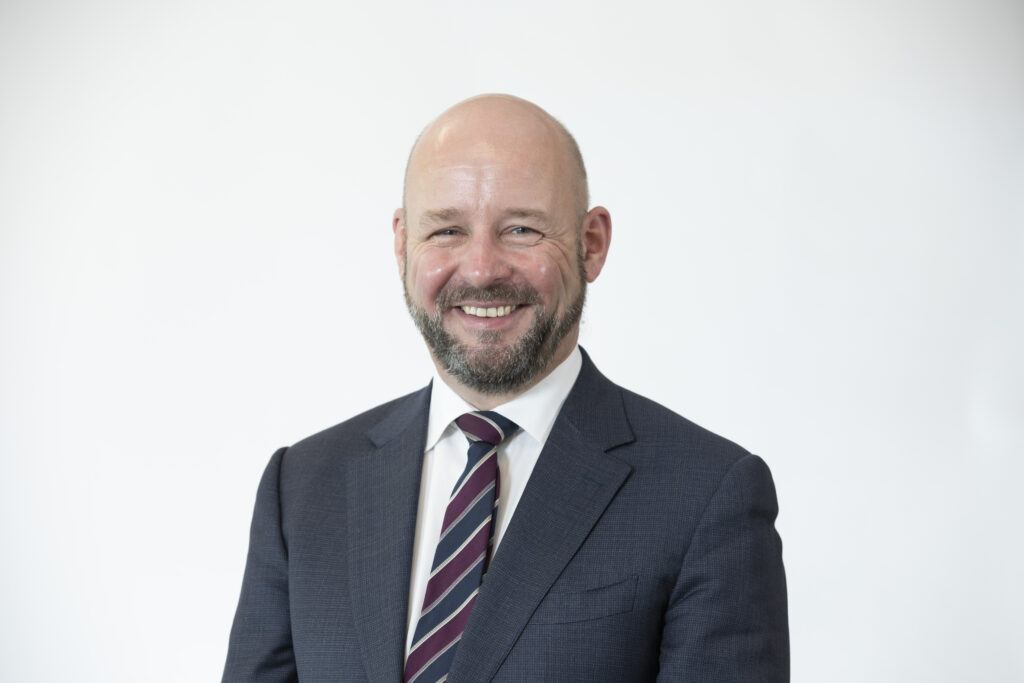 Prof. Philip Nolan
Director General of SFI
Prof Philip Nolan was appointed Director General of SFI, the primary national funder of basic and applied research in the areas of science, technology, engineering and mathematics, in January 2022. Previously President of Maynooth University, from 2011-2021, he established a new strategy for the University in its research, teaching and engagement activities, which saw unprecedented growth and diversification of teaching and research, and a doubling of the research capacity of the University. He has contributed to important developments in higher education in Ireland, specifically in reforming the transition from second to third level, in widening participation in higher education, and in promoting equality and diversity. Philip earned his degrees in Physiology (1988) and Medicine (1991) at UCD and was subsequently awarded a PhD in Physiology for his research on the control of breathing and the cardiovascular system during sleep. He is an accomplished researcher, with interests in physiological signal processing and control systems, and publications in the leading journals in the field. He joined the academic staff of the Department of Human Anatomy and Physiology at UCD in 1996, winning President's Awards for both Research and Teaching. He was appointed Director of the UCD Conway Institute for Biomolecular and Biomedical Research in 2003, before becoming Registrar and Deputy President at UCD in 2004, where he led an institution-wide reform of the undergraduate curriculum, the UCD Horizons programme, and was responsible for access and widening participation, postgraduate studies, international partnerships, and library and information technology services. During 2020 and 2021, Professor Nolan was centrally involved in the management of the COVID-19 pandemic, as a member of the National Public Health Emergency Team, chairing its disease modelling subgroup. He is a member of the Royal Irish Academy, and an Honorary Fellow of the Faculty of Public Health Medicine of the Royal College of Physicians of Ireland. In May 2023, the Minister for Further and Higher Education, Research, Innovation and Science, Simon Harris TD, appointed Philip CEO-designate of the proposed new research funding agency, to be formed by the amalgamation of SFI and the IRC.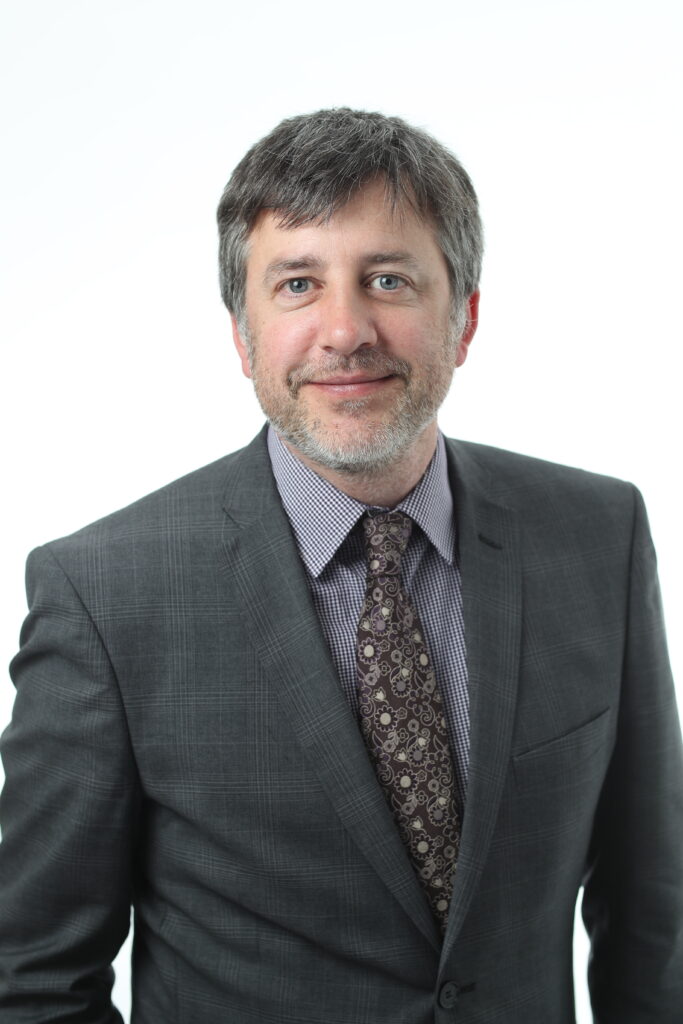 Peter Brown is Director of the Irish Research Council. The Council is charged with funding excellent research across all disciplines, enabling a vibrant research community and the development of diverse expertise. He joined the Council as Deputy Director in early 2015. Peter is a member of the ERC Horizon Europe Programme Committee and a former National Delegate for H2020 Societal Challenge Six. He has held board memberships of the Digital Repository of Ireland (DRI) and the National Centre for Guidance in Education (NCGE). Prior to his Council roles he held a number of different positions in the Higher Education Authority. In addition to research, his work in higher education has spanned the skills agenda, enterprise engagement, access and widening participation, and labour market activation. His early career was spent in industry in the UK, and following return to Ireland worked in enterprise and community development.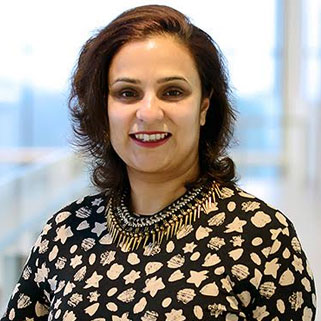 Dipti Pandya leads the Research Programmes team at University College Dublin UCD). Dipti is the Co-Chair of the UCD EDI Anti-Racism and Cultural Awareness sub-group, Chair of the European Association for Research Managers and Administrators (EARMA), the EARMA representative for the Coalition for Advancing Research Assessment (CoARA), and Board member of Léargas.
Dipti has been involved in all aspects of the research funding lifecycle as an Erasmus alumni, EC stagiaire, funded researcher, expert evaluator, National Delegate for SSH, EU Research Infrastructures Advisory Group member, Senior Research Manager and funder as Director of the Irish Research Council.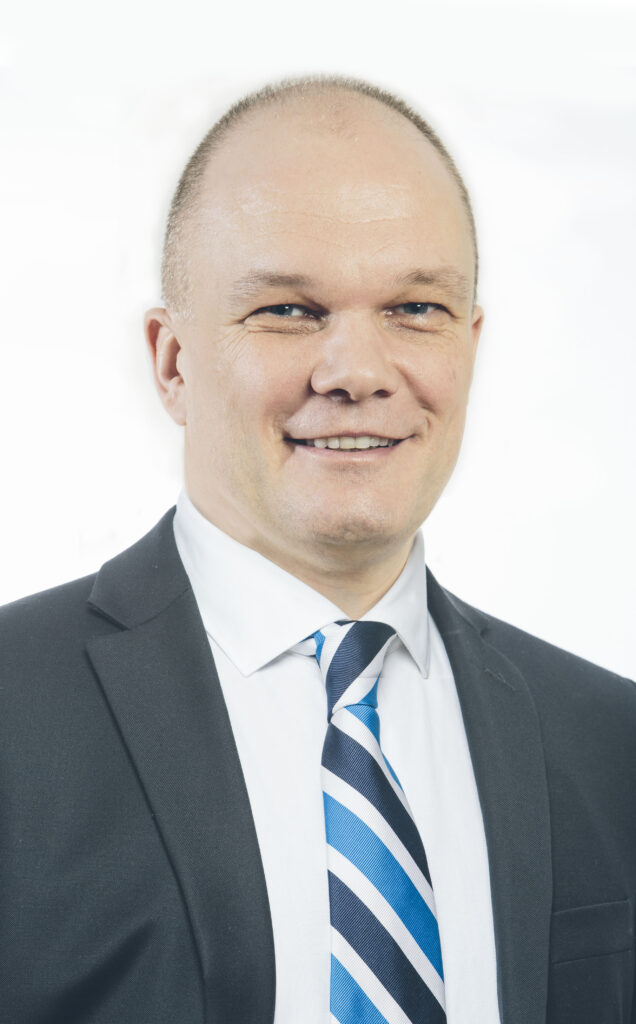 Prof J. Peter Clinch was appointed Chairperson of the Board of SFI in August 2019. He was previously Chairperson of the National Competitiveness Council where he served as a senior independent adviser to Government on competitiveness, trade and economic policy. Peter is a former Vice President of UCD where he holds the Jean Monnet Chair of Public Policy and he is an Affiliate Faculty member of the competitiveness program at the Institute for Strategy, Harvard Business School. He has held visiting positions, or has been an invited speaker at, amongst others, the University of California, Berkeley and San Diego, Oxford University, Cambridge University, the University of Southern California, and the John F. Kennedy School of Government at Harvard University. Peter has advised, amongst others, the World Bank, OECD, and several national governments/ agencies. He is regularly consulted on strategy by leading national and international organisations and has made significant contributions to a broad range of policy domains at national and European level. He holds first-class BA and MA degrees in economics, a PhD, a Diploma in Environmental Impact Assessment, and is a graduate of the Advanced Management Programme at Harvard Business School and the International Directors' Program at INSEAD. In 2017, Peter was conferred with a Fellowship of the Academy of Social Sciences for distinguished research and contributions to policy.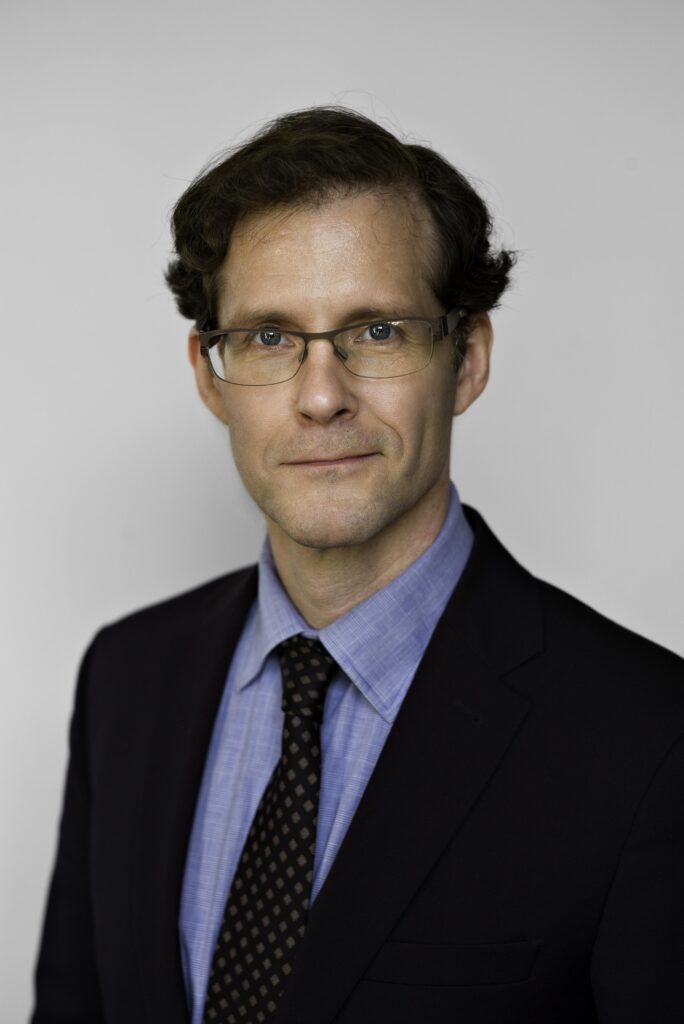 Prof Daniel Carey is a graduate of McGill University, Trinity College Dublin, and Oxford University where he took his D.Phil. He has published a monograph on Locke, Shaftesbury, and Hutcheson: Contesting Diversity in the Enlightenment and Beyond (Cambridge University Press, 2006), and six edited volumes. He has published in a range of interdisciplinary journals on literature, the history of philosophy, history of science, anthropology, and travel. His teaching interests include Renaissance literature, Shakespeare, Renaissance drama, the eighteenth century, and Romanticism. He was elected to the Royal Irish Academy in 2014 and is Chair of the Irish Research Council.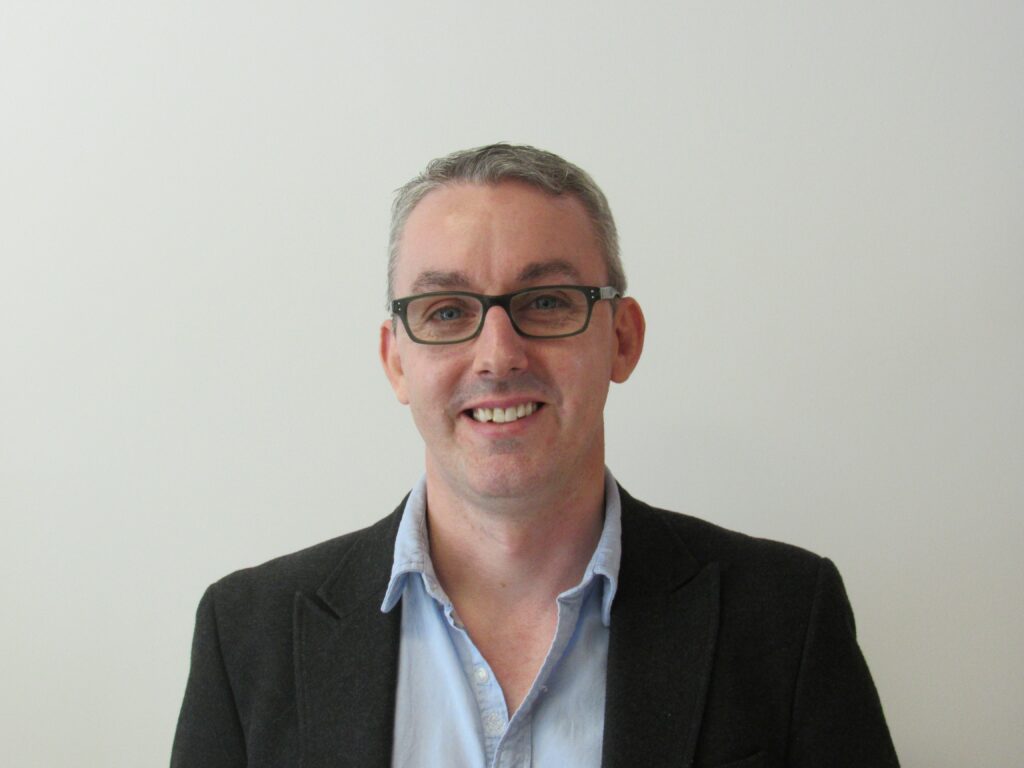 Dr Cathal McCrory is Associate Professor of Life Course Development and Ageing at Trinity College Dublin and Co-Principal Investigator of the Irish Longitudinal Study on Ageing (TILDA). His research explores the pathways, processes and mechanisms through which the social environment gets "under the skin" to accelerate the pace of ageing among more socially disadvantaged groups as manifested in earlier disease, disability, morbidity and mortality. This work is inherently interdisciplinary and reconciles insights from sociology, epidemiology, psychology, medicine and biology, particularly new 'omics'-based technologies. He holds a prestigious Emerging Investigator Award from the Health Research Board to explore social differentials in health and longevity using putative biomarkers of biological age acceleration including allostatic load, telomere erosion, and epigenetic clocks. He is also co-investigator on an SFI/HRB supported US-Ireland R&D Partnership Programme Award to investigate how social circumstances and life adversity affects the epigenome and health as we age in the US, Republic of Ireland and Northern Ireland.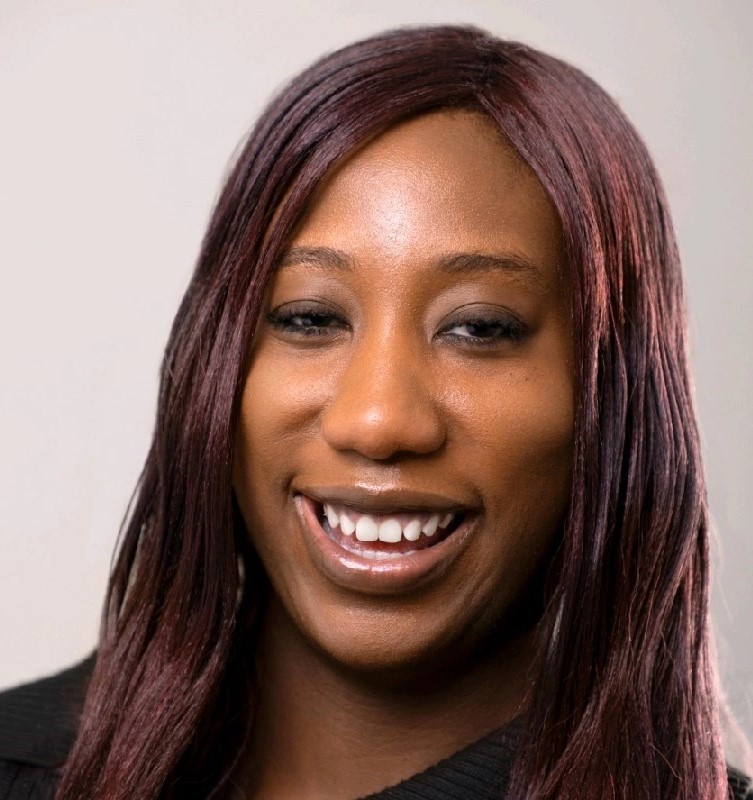 Ola Majekodunmi is a broadcaster, Gaeilgeoir, producer, writer, former co-founder of Beyond Representation and Board of Directors member on Foras na Gaeilge, Dublin Film Festival and a member of Galway Film Centre's National Talent Academy Steering Committee.
Born in Lagos, Nigeria, she was raised in Dublin, Ireland. Ola is also an Irish speaker as she attended all-Irish schools when she was a child and teenager. She first became a radio presenter with Raidió na Life 106.4FM in Summer 2014, presenting the show 'Seinnliosta an tSathairn' and then more recently presenting the popular African Irish show, 'Afra-Éire'. She now presents 'Unheard' on RTÉ 2XM, highlighting black and Gaelach musicians. She often contributes on other radio stations' shows such as on RTÉ Raidió na Gaeltachta, RTÉ 2FM, RTÉ 2XM, BBC Radio Ulster, BBC Radio Foyle and RTÉ Radio 1, on topics such as politics, current affairs, and race. She was also a contributor to the popular Motherfoclóir podcast, which explored different topics regarding the Irish language in a fun, witty way.
Ola has appeared on television on TG4, RTÉ and BBC, contributing to different shows such as Nationwide and Seal le Daithí and featured in one of Sweden's top newspapers 'Dagens Nyheter', Britain's The Guardian, and Dutch documentary 'Toms Ierland'.
She graduated from her undergraduate at IADT in BA (hons) English, Media, and Cultural studies in 2018. She did her final year thesis on the 'Politics of Black Women's Hair', which inspired her to start writing poetry, where she has written poetry bilingually (in Irish and English) and has been published including in Meascra ón Aer, a poetry series that aired on RTÉ Raidió na Gaeltachta and Cnámh & Smior. She is also a graduate of M.A. in Digital Broadcast Production at the National Film School in IADT since 2019.
In 2020, Ola wrote for the Irish Times for their edition on 'Black & Irish Voices' where she spoke of her experience with the Irish language. She contributes to the Irish Times, Journal.ie, RTE.ie, rogue collective, NÓS, gal-dem.com in the UK along with Feminine Collective in the U.S.
In 2018, Ola directed and produced the viral video-documentary 'What Does "Irishness" Look Like?' which was screened at the Belfast Feminist Festival, Belfast Film Festival and Rathmullan Film Festival. She recently (2021) directed and produced another bi-lingual video-documentary called 'Say My Ainm' in collaboration with Axis Ballymun, that was screened in the Irish Film Institute as part of Black History Month. Later in 2021, Majekodunmi also directed and produced another bilingual, short video-documentary in collaboration with Axis Ballymun, highlighting the discrimination certain accents face.
In 2019, she co-founded an initiative to create a platform to celebrate women of colour's achievements in Arts, Media, and Business. She was nominated for the SMEDIAS for the category 'Iriseoireacht trí Ghaeilge' in 2018 and 2019. She was also nominated for the SAAI Awards for the category 'Feachtas Bliain Na Gaeilge' in 2018. She was nominated for 'Réalta Óg na Bliana' (Young Star of the Year) for Gradaim Cumarsáide (The Media Awards) at Oireachtas na Gaeilge in 2019. She also won the 'Amdalah Africa Foundation Award' in 2019 for her achievements and contribution to inclusion and community development in Ireland.
In 2021, Ola judged the NewsBrands Journalism Awards, and judged the Irish Podcast Awards this year last September (2022). She was appointed Dublin Culture Night ambassador September 2021 and last May 2022, she was the first ever Dun Laoghaire-Rathdown Africa Day ambassador.
Ola has MC'd at high-profile events including the Rethink Ireland event at the US Ambassador's Residence, Dublin Tech Summit's Diversity in Tech Awards twice and at the Education Training Board Ireland. She has also delivered talks for organisations such as International Literature Festival Dublin, Central Bank of Ireland, Microsoft, and Deloitte.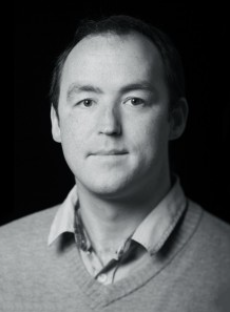 Dr John Dooley, an esteemed IEEE member, earned his Ph.D. in electronic engineering from University College Dublin in 2008. Currently serving as an Associate Professor within the Department of Electronic Engineering in Maynooth University, he is a Principal Investigator on an SFI Frontiers for the Future research grant, ORCHESTRA-6G, which focuses on advancing 6G technology. Dr Dooley is a Funded Investigator in both the CONNECT SFI Research Centre for Future Networks and the ADVANCE SFI Centre for Research Training. His core research expertise encompasses digital signal processing, spectrally efficient modulation techniques, high-frequency circuits, cellular network optimisation and optical and quantum communications.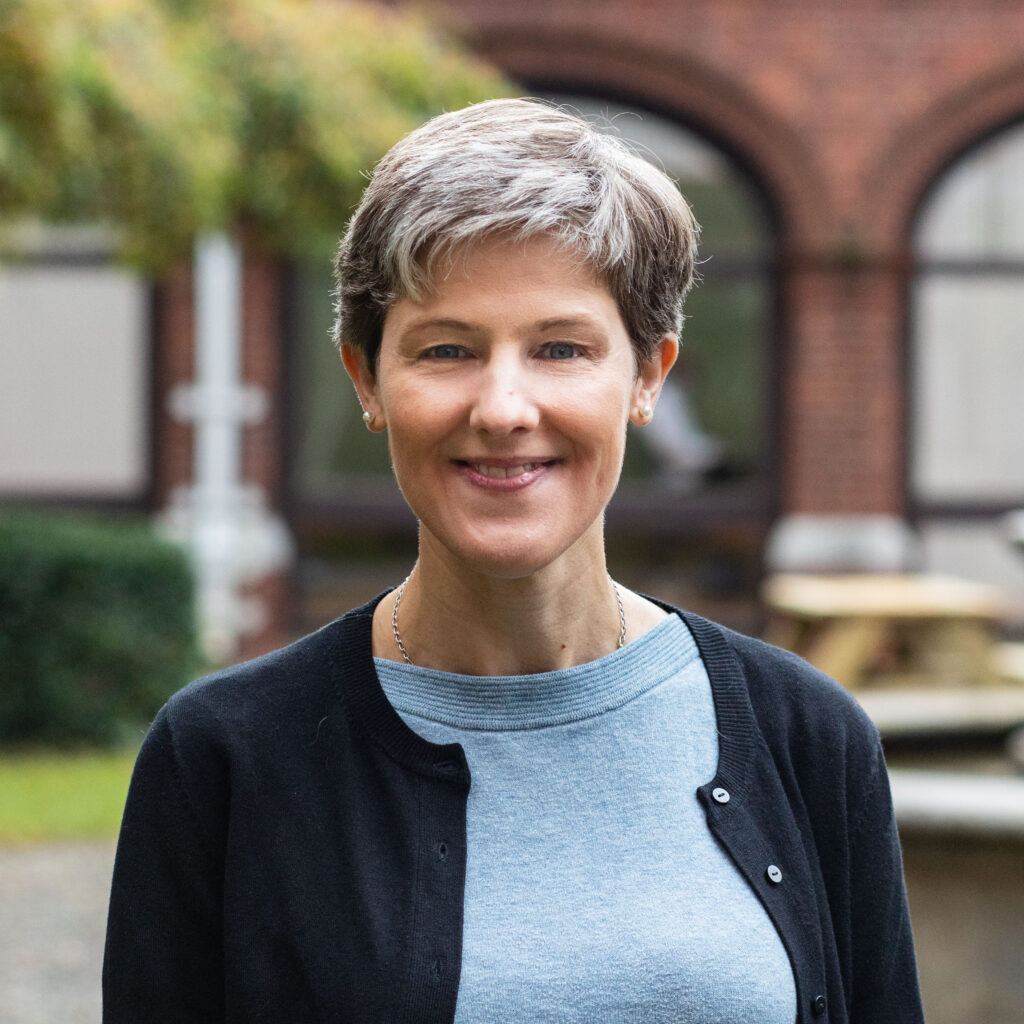 Dr Susan Hegarty is a geographer and Associate Professor in the DCU School of History and Geography, and is a member of the DCU Water Institute. Her research focuses on citizen science for monitoring water quality, and on the evolution of the Irish landscape and our use of that landscape. She has researched the role of the Quaternary ice-sheets on this landscape and the role Quaternary sediments play in the vulnerability of water sources to pollutants. She is also interested in the exploitation of Irish mineral resources in the nineteenth century. She is enthusiastic about transmitting the importance of geography to the wider public, and to this end has taken part in a number of documentary series on both Irish and British television channels and is involved in a number of citizen science projects looking at water quality in Ireland. She is currently PI on Urban Citizen's 6.3.2, which is funded by the Irish Research Council and is a Senior Fellow of the Higher Education Academy.
James Connelly
Chief Executive Officer, My Green Lab
James is a visionary sustainability executive with a track record of growing organisations that have transformed industries in multiple sectors, including manufacturing, real estate, tech, and life science. Over his career, he has consulted with and developed sustainability programmes for some of the world's largest companies and institutions. An internationally recognised corporate sustainability expert, James has deep knowledge of ESG reporting and strategy. James was selected as a Greenbiz 30 under 30 sustainable business leader in 2017 and a Net Zero Energy Trailblazer in 2019. He is passionate about rapidly catalyzing a global transition to Net Zero.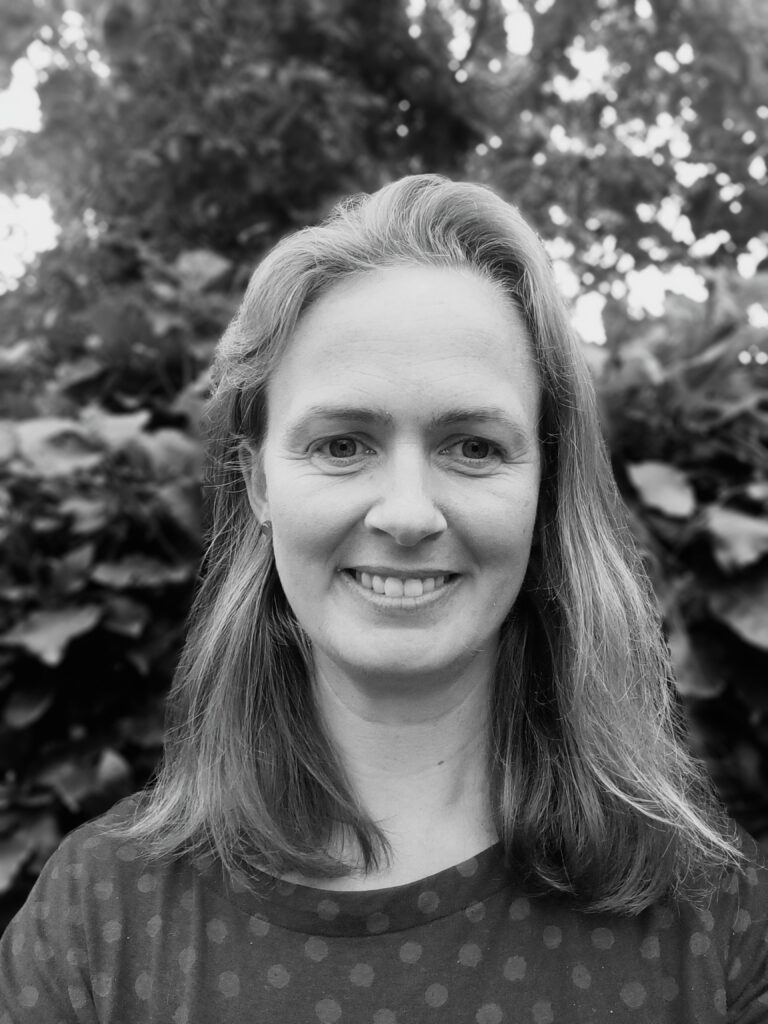 Dr Dara Stanley is an Assistant Professor in Applied Entomology in the School of Agriculture and Food Science at University College Dublin. Following her BA Mod (2008) and PhD (2013) at Trinity College Dublin, and postdoctoral positions in Royal Holloway University of London and University of KwaZulu-Nata, she returned to Ireland to establish her independent research team at University of Galway in 2016. She is primarily interested in biodiversity and ecosystem services, with a current focus on pollinators and interactions with plants. Her research spans from pollinator ecology and behaviour, to understanding threats and interactions with agriculture with the ultimate goal of providing scientific evidence to guide land management, agricultural production and biodiversity conservation. She works in Europe and Africa, and has over 45 peer reviewed publications. She was recipient of an SFI Career Development Award, and led the DAFM funded PROTECTS project (both 2018-2022). She has received a number of awards for her work including the British Ecological Society's Founders Prize and SFI Early Career Researcher of the Year (both 2021). She is also passionate about science communication and public engagement.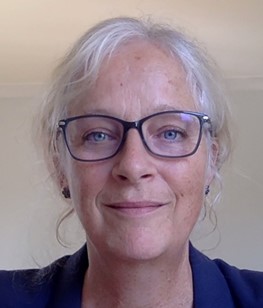 After completing a Bachelors in Industrial Engineering and MSc in Biotechnology at the National University of Ireland, Galway, Dr FitzGerald worked in the pharmaceutical sector for five years in France and the UK, before embarking on a PhD in Molecular Biology at the University of Strathclyde, Glasgow. Following a brief spell in cancer research, Dr FitzGerald has been researching neurodegenerative disease, with a particular focus on multiple sclerosis. She is a funded investigator in CÚRAM, the SFI Research Centre for Medical Devices and is ex-director of the Galway Neuroscience Centre (2019-2020). She is the lead PI and Coordinator of a €3.9M EU-funded Innovative Training Network (2019-2024) which has trained 15 early-stage researchers across Europe, with the aim of developing a novel device for treating the progressive phase of MS. In 2019 she led the CÚRAM lab to be the first in Europe to gain Green Lab Certification from My Green Lab. This led to an invitation to chair a national working group on sustainable public sector labs and the launch on Earth Day 2022 of Irish Green Labs. Dr FitzGerald is also a Co-Lead on a CirculÉire-funded project focused on reducing and circularising single-use lab plastics. In September 2023, Dr FitzGerald successfully applied for the EU's 'Green Assist' service for Sustainable Investments Support. This work is being done in collaboration with Novelplast Teoranta, TUS, Envetec, Irish Manufacturing Research, Climate 23 People Ltd., Connaught Ulster RWMO, Galway Social Enterprise and Development Office. Again, the focus is on reducing and circularising single-use plastics within Irish labs.
Dr Peter Clifford is a leader and strategist with broad expertise on the Irish research and innovation system. Peter was appointed Head of Performance Improvement in Science Foundation Ireland in 2014 and became Head of Strategy in 2018. Previously, he held a series of positions at SFI, overseeing large-scale funding programmes such as the Investigators Programme and managing funded awards such as the ADAPT, Lero, and Insight Research Centres. Dr Clifford joined SFI in 2008. Prior to joining SFI, Dr Clifford researched telecommunications networks and applied mathematics in Maynooth University. His PhD in Mathematics is from MIT.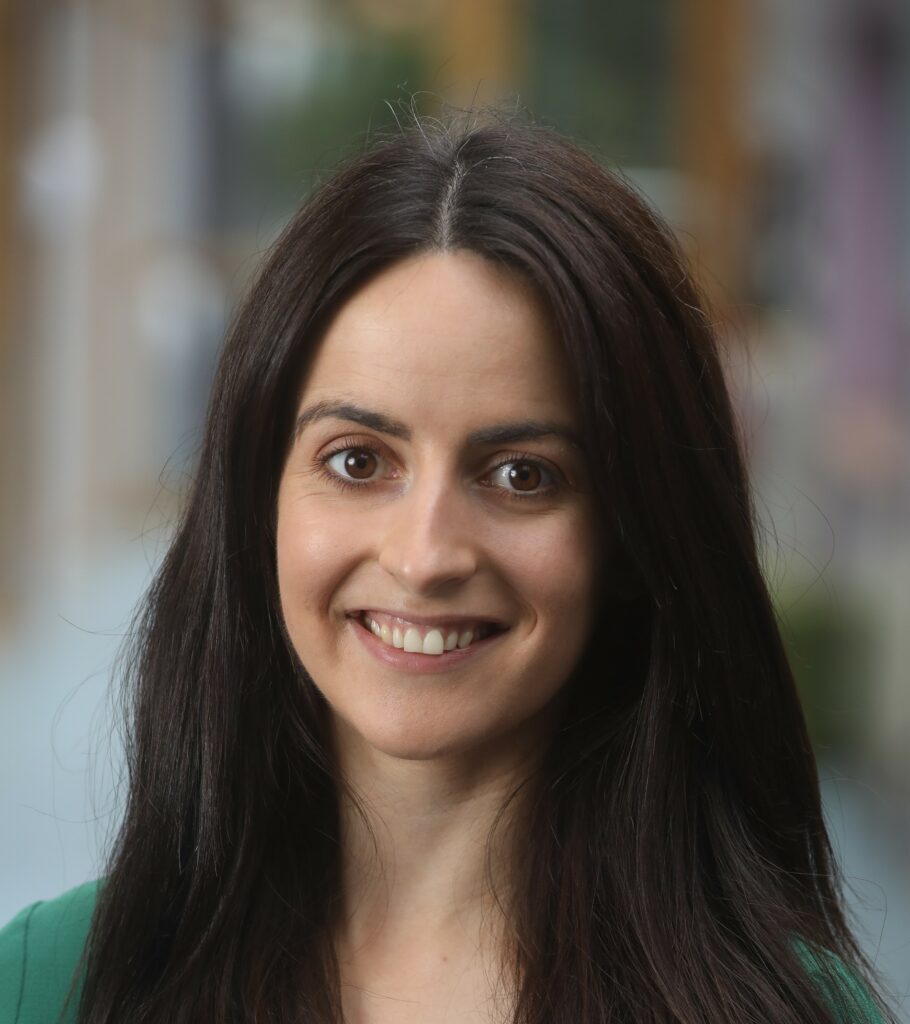 Dr Ashley Cahillane is a Postdoctoral Research Fellow at University College Dublin, working on the Horizon Europe-funded project: Marine Biodiversity and Ecosystem Functioning leading to Ecosystem Services (MARBEFES). This project brings together 23 partner universities across Europe to study the ecological, social, economic, and cultural losses connected to biodiversity crises in marine and coastal ecosystems across Europe. Prior to joining UCD, she gained her PhD from University of Galway for a world literature project on twenty-first-century climate change novels from Australia, Ireland, the United States, and South Africa. This was funded by a Government of Ireland Postgraduate Scholarship. She has published some of this work in the open-access journal Humanities.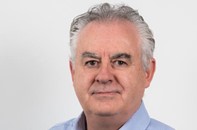 Prof Sean Doyle works at the Department of Biology, Maynooth University. He is focused on finding ways to overcome infectious diseases. His research work in molecular microbiology has yielded multiple novel discoveries, patented technologies and commercialised biological products including recombinant antibody technology, immunoassays and potential vaccine candidates. He has been BSc (Biotechnology) Course Co-ordinator at Maynooth University since 1997 and supervised 40 graduate students to thesis completion. Most recently, working with Accuplex Diagnostics, Dr Nicola Mountford (Maynooth University), Irish Neonatal Health Alliance and Ugandan collaborators, the concept of using established semi-quantitative rapid test technology for the diagnosis of sepsis in resource-limited environments has been judged to merit implementation via SFI and Irish Aid funding.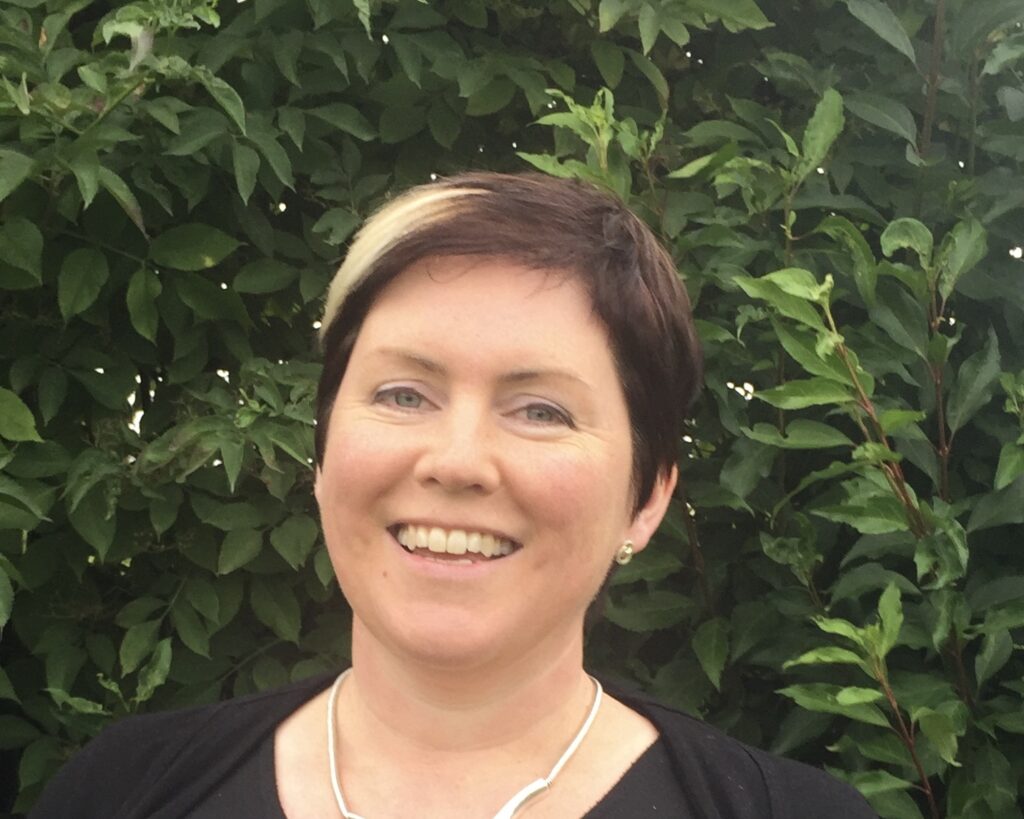 Dr Claire O'Connell is a scientist turned writer. She holds a Ph.D. in cell biology from University College Dublin and a Master's in Science Communication from Dublin City University. She has worked as a science writer since 2005, contributing to Silicon Republic and The Irish Times. She has published two books, Work. Life. Lessons from Leaders (2023) and Catching the Worm (2020, with Nobel laureate Professor William C. Campbell). In 2016 she was named Irish Science Writer of the Year. http://www.irishtimes.com/author/claire-oconnell/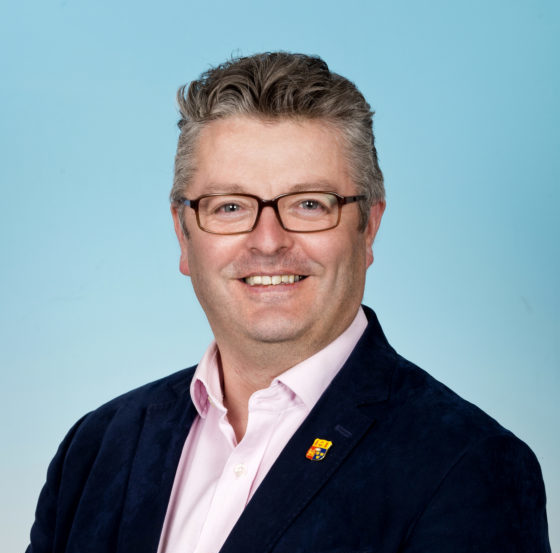 Prof O'Sullivan, based at University College Cork, is an award-winning academic working on artificial intelligence for over 25 years. He contributes to several global Track II diplomacy efforts at the interface of military, defence, intelligence, and geopolitics of AI. He is founding director of the Insight SFI Research Centre for Data Analytics at UCC and the SFI Centre for Research Training in AI. He served as Vice Chair of the European Commission's High-Level Expert Group on Artificial Intelligence which formulated the EU's ethical approach to AI. He currently represents the European Union at the Global Partnership on Artificial Intelligence. Prof O'Sullivan is a Fellow and a past President of the European Artificial Intelligence Association. He is also a Fellow of the Association for the Advancement of Artificial Intelligence. He is a member of the Royal Irish Academy and holds a number of Ministerial appointments including chair of the National Research Ethics Committee for Medical Devices. In 2016, Prof O'Sullivan was recognised as Science Foundation Ireland Researcher of the Year and has also received the SFI Best International Engagement Award (2021).
Rebecca Wilson
Science Week Lead, Science Foundation Ireland
Rebecca Wilson is responsible for leading on the delivery of national Science Week for Science Foundation Ireland. Science Week is Ireland's annual weeklong celebration of science in our lives which takes place in November each year. Rebecca is part of Science Foundation Ireland's ESG Team focusing on the roll out of the Sustainable Research Laboratories programme.
In 2021, Rebecca was Public Engagement Lead for Creating Our Future, the national conversation on research. Prior to joining Science Foundation Ireland, she worked with ADAPT, the SFI Research Centre for AI-Driven Digital Content and within the insurance industry.
Rebecca's interests include public engagement with research, diversity, sustainability, and equity in access to STEM. Rebecca holds a BSc in Marketing Innovation and Technology from Dublin City University, and a MSc in Strategic Management from TU Dublin, with research focused on the perception of female leadership in Ireland.
Chris Pain is the policy lead within the Development Cooperation and Africa Division of the Department of Foreign Affairs for Research and Poverty. He has worked for over 25 years in a variety of roles in the development and humanitarian sphere, including as the head of technical assistance in Concern Worldwide based in Ireland, and as a long-term technical adviser to Ministries of Planning in Malawi, Zambia and Kenya.
Dr Helen Lawlor is an academic and musician. Her research focuses on the nexus of music, culture and society as expressed through Irish music and harping.  Her current research, which was supported by an IRC New Foundations Award in collaboration with the ITMA explores the changing representations of Irishness in the Irish song sheet collection housed at the Princess Grace Irish Library, Monaco. She is leading a collaboration between TU Dublin Conservatoire and the Rainier III Académie (Monaco) to reimagine music from late 19th–early 20th century USA for a new generation, narrating the story of Irish emigration to the USA through song.
Helen lectures in music at the TU Dublin Conservatoire where she is Programme Chair of the BMus Degree. She is author of Irish harping 1900–2010 (2012) and co-editor with Sandra Joyce of Harp studies: perspectives on the Irish harp (2016). Her work is also published in The Encyclopaedia of Music in Ireland, Ancestral Imprints, Sonus, American Harp Journal, JSMI and JMI. Helen is Executive Editor of the Journal of the Society for Musicology in Ireland (JSMI) and Secretary of Performance Research Ireland. She is an advisory board member of Irish Musical Studies and previously served as Chair of the Irish national committee of the International Council for Traditional Music and Dance. Helen holds a BMusEd (TCD/TU Dublin), a Masters in Musicology (UCD) and a PhD (UCD). Her PhD was supported by an Ad Astra Research Scholarship. 
Ongoing research projects include: Harp Studies II: World Harp Traditions (in preparation, 2023) and Sounding Empowerment, an edited collection of essays co-edited with Adrian Scahill. Her research is grounded in the discipline of ethnomusicology, drawing also on performance practice and musicological methodologies. Helen has shared her research both nationally and internationally. She has lectured/performed at Harvard University, Boston College, New York University, the Royal Conservatoire of Scotland, and at many music festivals including the Scoil Samhraidh Willie Clancy and Gaelic Roots. Television appearances include: Comhluadar Ceoil (2021, TG4) and The Flourishing (2022, RTE 1).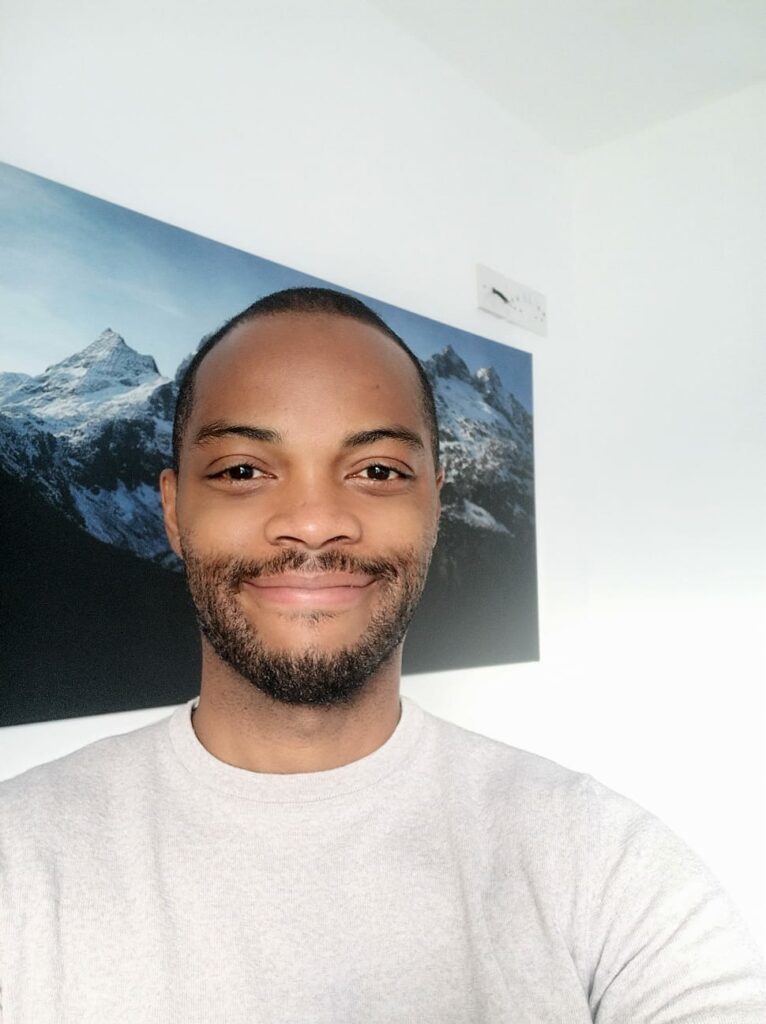 Dr. Ehiaze Ehimen is a Senior Research Fellow in Renewable Energy Systems at Atlantic Technological University, Sligo. He completed a PhD in Physics (Energy Systems) from the University of Otago, Dunedin, New Zealand in 2010, prior to which he had a European MSc in Environmental Technology and Management from De Montfort University, Leicester, UK. Dr Ehimen has worked extensively on a range of renewable energy, environmental technology, waste utilisation and bio-processing optimisation projects in a variety of research projects, roles and institutions in different European countries. Prior to receiving the IRC COALESCE award for the CEANGAL project focused on trnsnational research collaboration to afford improved renewable energy uptake in Sub-Saharan African communities, Ehiaze was the Project Coordinator for the Rep. of Ireland for the EU INTERREG VI Renewable Engine project (2018-2021). Here, in collaboration with a local SME, Organic Power, he contributed to the development of a small scale AD plant for decentralised gas and electricity generation. He was also a PI on the EU NPA funded SYMBIOMA project (2019-2022) which supported bio-based industries in sparsely populated EU Atlantic regions with mechanisms for valorising their waste streams. Previously, Dr. Ehimen worked an Researcher at Flemish institute of Technological Research (VITO), Mol, Belgium investigating enzymatic process optimisation and intensification routes (FP7 BIOINTENSE project), and at Aalborg University, Esbjerg, Denmark on the EU INTERREG 4A funded "Large Scale Bioenergy Lab" project and the EU regional fund project "Algae Innovation Centre".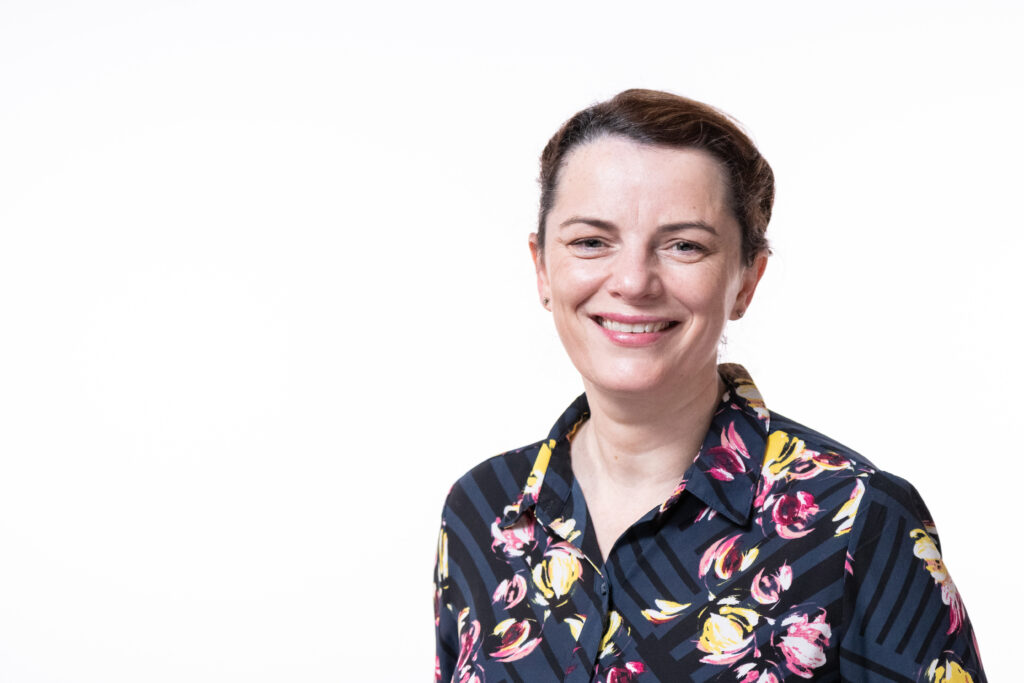 Dr Nicola Mountford is Associate Professor in management at the School of Business in Maynooth University and Director of the school's PhD Programme. She has led work packages in two European projects – CHAMELEONS which designed interdisciplinarity and intersectorality into the PhD experience for Connected Health; and OPENING DOORS which developed an online open science and open innovation module. In 2016 she held a Fulbright TechImpact scholarship, funded by Enterprise Ireland in the area of Digital Health. She is currently working with Prof Sean Doyle in MU Biology on a Future Innovator Challenge Award, funded by Science Foundation Ireland, that seeks to reduce neonatal mortality due to sepsis in Uganda. Her research into the organisation of healthcare has been published in international journals such as Organization Studies, the Journal of Business Research, International Journal of Management Reviews and others. Dr Mountford was one of four individuals to receive Maynooth University's Teaching Award for excellence in teaching in 2021.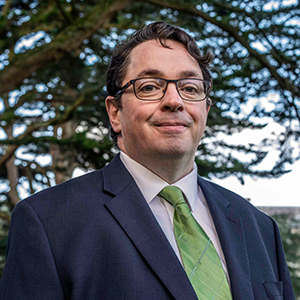 Professor John F. Cryan is Vice President for Research & Innovation at University College Cork, Ireland, and a Principal Investigator at the APC Microbiome Ireland SFI Research Centre. He holds a B.Sc. (Hons) and PhD from the National University of Ireland, Galway. He was a visiting fellow at the University of Melbourne, Australia, and held postdoctoral fellowships at the University of Pennsylvania, and The Scripps Research Institute, California. He also served as Behavioural Pharmacology Lab Head at Novartis Institutes for BioMedical Research in Basel, Switzerland.
Prof. Cryan's research focuses on the brain-gut-microbiome interaction and its implications for stress, psychiatric disorders, and immune-related conditions across the lifespan. He has co-authored over 650 peer-reviewed articles and book chapters and has a H-index of 152. He holds editorial roles in Neuropharmacology, Neurobiology of Stress, and several other journals. He is a co-author of the bestselling book "The Psychobiotic Revolution: Mood, Food, and the New Science of the Gut-Brain Connection" (National Geographic Press, 2017).
He has received numerous accolades, including UCC Researcher (2012) and Research Communicator (2017) of the Year: the University of Utrecht Award for Excellence in Pharmaceutical Research (2013); recognized as a highly cited researcher (2014 – Thomson Reuters; Clarivate Analytics 2017-2020); elected as a Member of the Royal Irish Academy (2017); honoured with a Research Mentor Award from the American Gastroenterology Association (2017) and the Tom Connor Distinguished Scientist Award (Neuroscience Ireland – 2017); presented with an honorary degree from the University of Antwerp, Belgium (2018); was a TEDMED speaker (2014); served as the Past-President of the European Behavioural Pharmacology Society.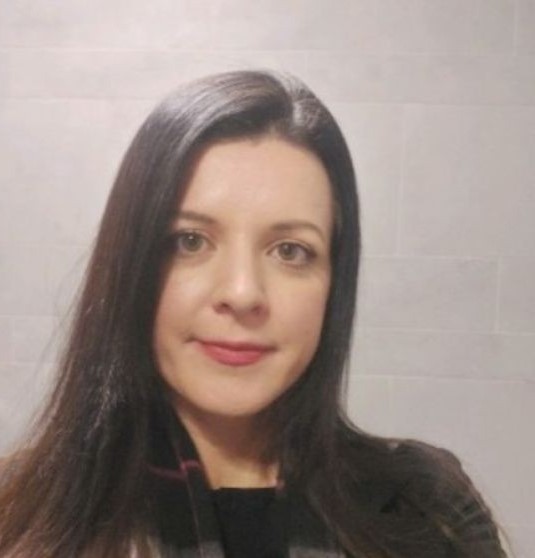 Brenda Blake manages the COALESCE and New Foundations programmes in the Irish Research Council. She completed her MA in Ethics at Dublin City University in 2018 and her undergrad in Law, Sociology and German at University of Limerick.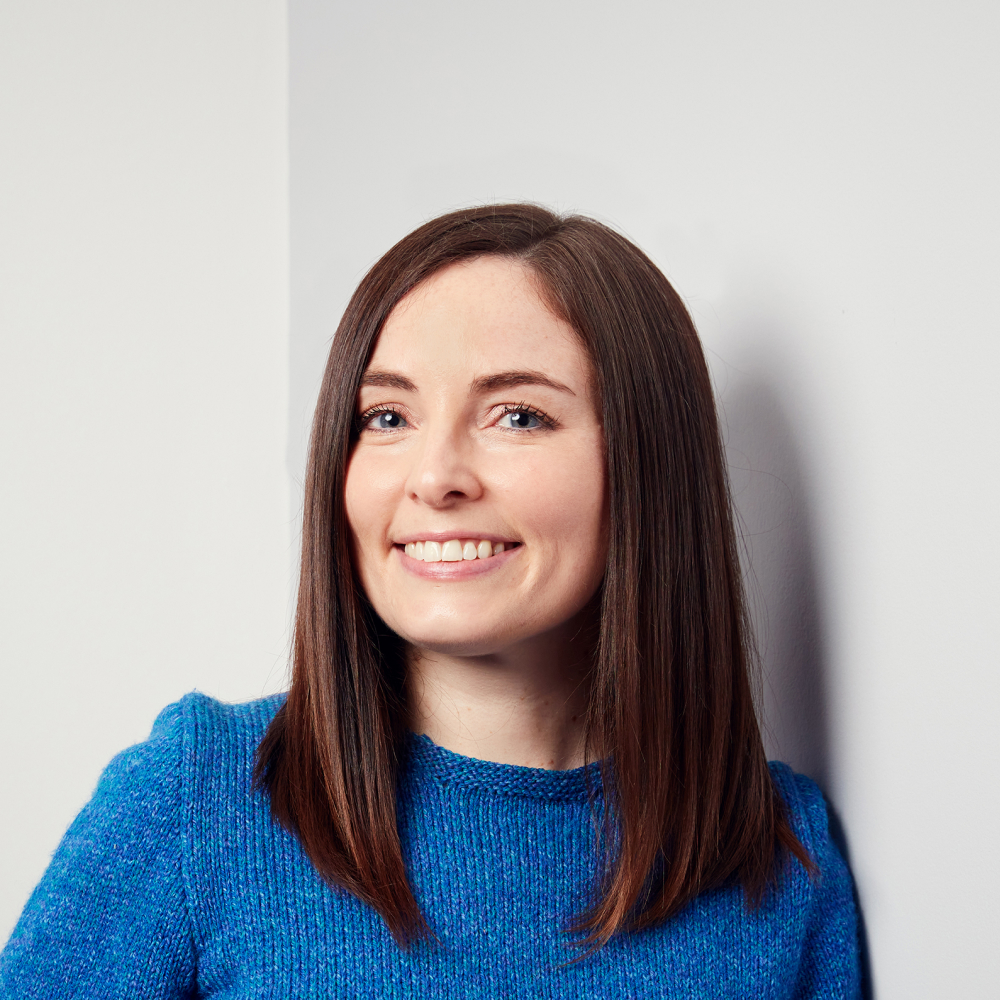 Cathy Cullen is Digital Director at Drury and has over a decade of experience in content, campaign, and digital strategy. Cathy works across the full spectrum of Drury's clients on digital strategies that create maximum impact, including executive comms, content commissioning, and targeted paid campaigns. She takes a creative approach to digital platforms to advise clients on the most effective way to reach their audience.
Prior to Drury, she led the digital strategy for corporate communications and campaigns at Sky UK. This included responsibility for CEO and Senior Leadership digital comms, the corporate website and social channels with a focus on LinkedIn. In previous roles at Sky UK, she led digital strategy for consumer and content channels as Campaigns Controller. She spent several years in Sydney, Australia, where she managed content programming across a range of Foxtel's subscription TV channels. Prior to moving to Australia, she worked at TV3 (now Virgin Media Ireland) in programming and acquisitions.
Cathy has a BA from UCC, and an MA in Communications from DCU. She is on the board of directors for the Cork International Film Festival. In her spare time, she hosts and produces a multi award-winning and critically acclaimed film podcast, The Cinemile.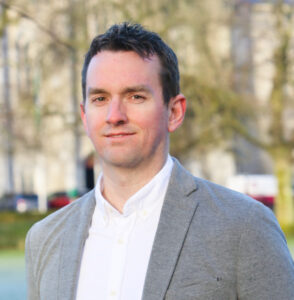 Dr. Ted Vaughan is an Associate Professor in Biomedical Engineering and Principle Investigator in the Biomechanics Research Centre at the University of Galway. He was awarded a BE (2007) and PhD (2011) in Mechanical Engineering from the University of Limerick. Prior to his faculty appointment, he worked as a Postdoctoral Researcher (2011-2015) at the University of Galway and a Visiting Postdoctoral Scholar at the University of Notre Dame. Currently, his research group focusses on the development of multiscale modelling approaches to enhance our understanding of tissue biomechanics, biomaterials and medical implants in both cardiovascular and orthopaedic fields. He has authored more than 65 publications in peer-reviewed journals across these areas. In 2018, he was awarded European Research Council Starter Grant and Irish Research Council Starter Laureate Award. Dr. Vaughan is also project coordinator of the BioImplant Marie-Curie Innovative Training Network (ITN), a European Industrial Doctorate programme that is developing next-generation bioresorbable material technologies for orthopaedic and cardiovascular implants. He works collaboratively with a range of national and international academic, industrial and clinical partners in the area medical implant development through his expertise in experimental and computational biomechanics.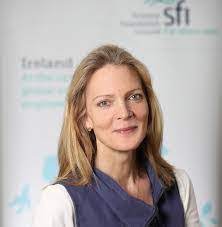 Dr Marion Boland is Head of Research Policy at Science Foundation Ireland since 2018. Prior to this, Marion was Head of Post Award (2012), having joined SFI as a Scientific Programme Manager in 2009.
Marion's team manages a diverse portfolio of research policy related areas, including Research Integrity, Open Science, Data management, State aid, Grant Terms and Conditions, and SFI's adoption of DORA principles (the Narrative CV). SFI's Gender Strategy is also part of Marion's brief, where SFI is recognised as a leader in innovative practices that improve the representation of women in STEM. Marion's team has recently led on the development of the successor to the Gender Strategy, SFI's External Equality, Diversity & Inclusion Strategy (2023-2028), which sets out the agency's vision towards attaining an inclusive research and innovation system.
Marion holds a Ph.D. from the Institute of Cancer Research/University of London and was a career scientist prior to joining SFI, having held positions at the University of Alberta, Trinity College Dublin and University of Cambridge, before being appointed Lecturer in Molecular Oncology in 2001 at the Centre for Cancer research and Cell Biology, Queen's University Belfast.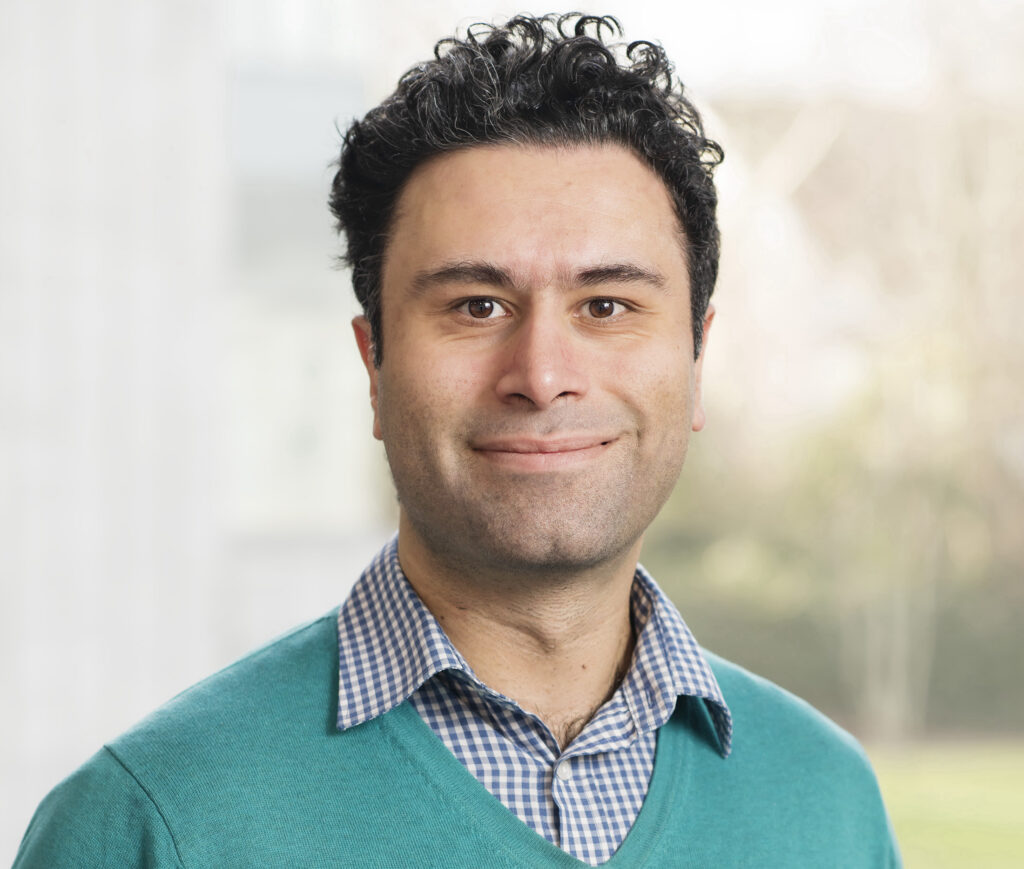 Taha Yasseri is a Professor at the School of Sociology and a Geary Fellow at the Geary Institute for Public Policy at University College Dublin, Ireland. Formerly, he was a Senior Research Fellow in Computational Social Science at the University of Oxford, a Turing Fellow at the Alan Turing Institute for Data Science and Artificial Intelligence, and a Research Fellow in Humanities and Social Sciences at Wolfson College. Taha Yasseri has a PhD in Complex Systems Physics from the University of Göttingen, Germany. He has interests in the analysis of large-scale transactional data and conducting behavioural experiments to understand human dynamics, machines' social behaviour, government-society interactions, online political behaviour, mass collaboration and collective intelligence, information and opinion dynamics, hate speech and content moderation, collective behaviour, and online dating.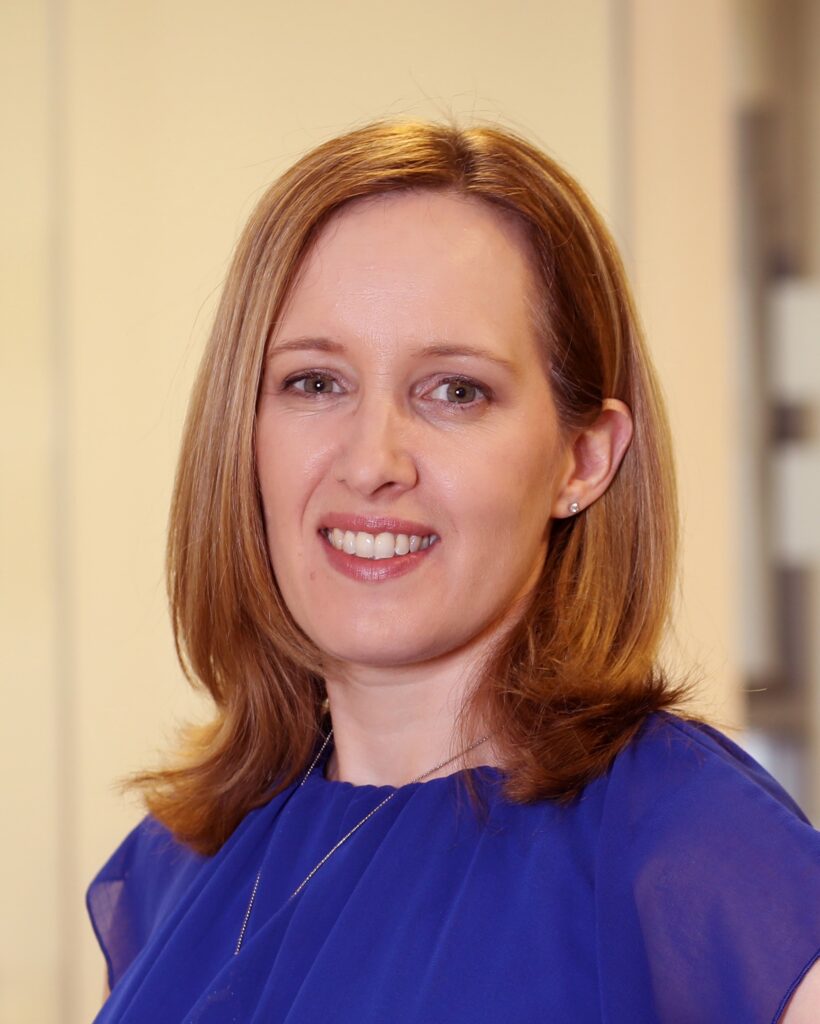 Dr Jennifer Brennan is the Research and Innovation Strategy Lead at the Department of the Environment, Climate and Communications. She is leading the development of the Department's first ever Research and Innovation Strategy. Prior to joining the civil service, Jennifer spent about 15 years working in various research funding and policy roles, including as Director of R&I at the Technological Higher Education Association, and as Ireland's National Contact Point for the European Marie Skłodowska-Curie actions R&I programme. She sits on several Advisory Boards, including for the Centre for Industrial and Engineering Optics at TU Dublin and the MOQS pan-European doctoral programme.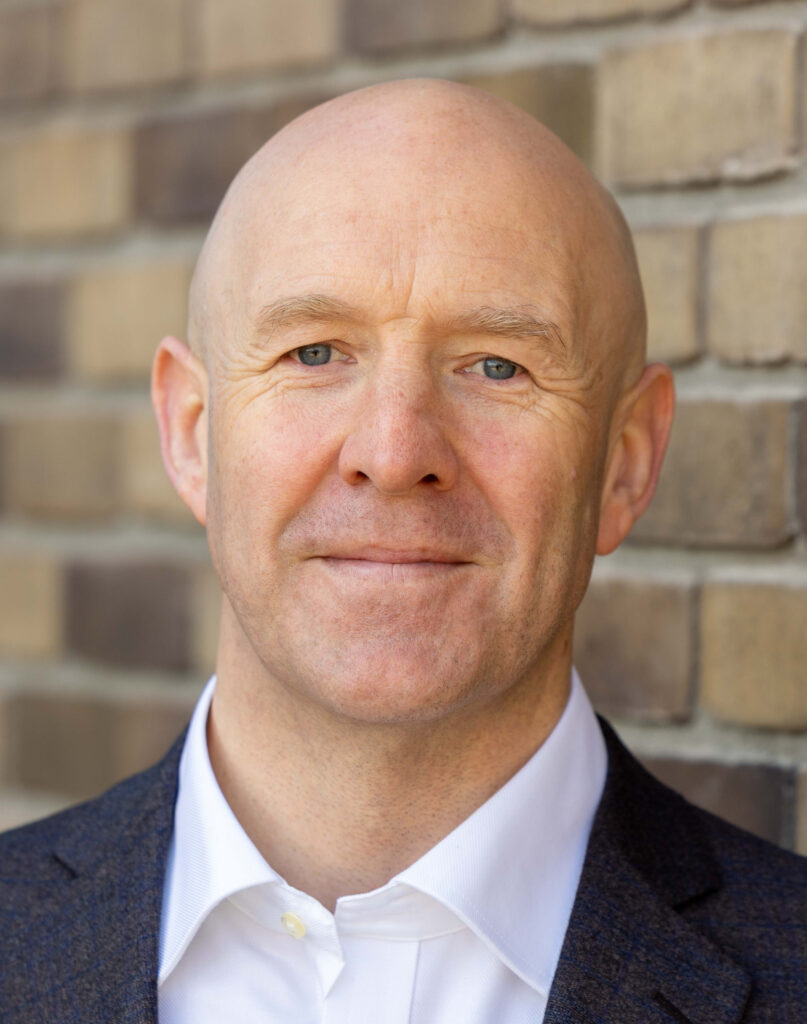 Prof. John D. Kelleher is a Professor of Computer Science at the Hamilton Institute, Maynooth University. John has worked in the area of Artificial Intelligence for over 25 years. He is a PI in the ADAPT SFI Research Centre where he leads several research projects in the area of natural language processing. He is also a PI on a number of European projects focused on developing clinical decision support systems for stroke, and a supervisor on the SFI Centre for Research Training on Foundations of Data Science. John has published extensively in Artificial Intelligence, including several books on machine learning, deep learning and data science.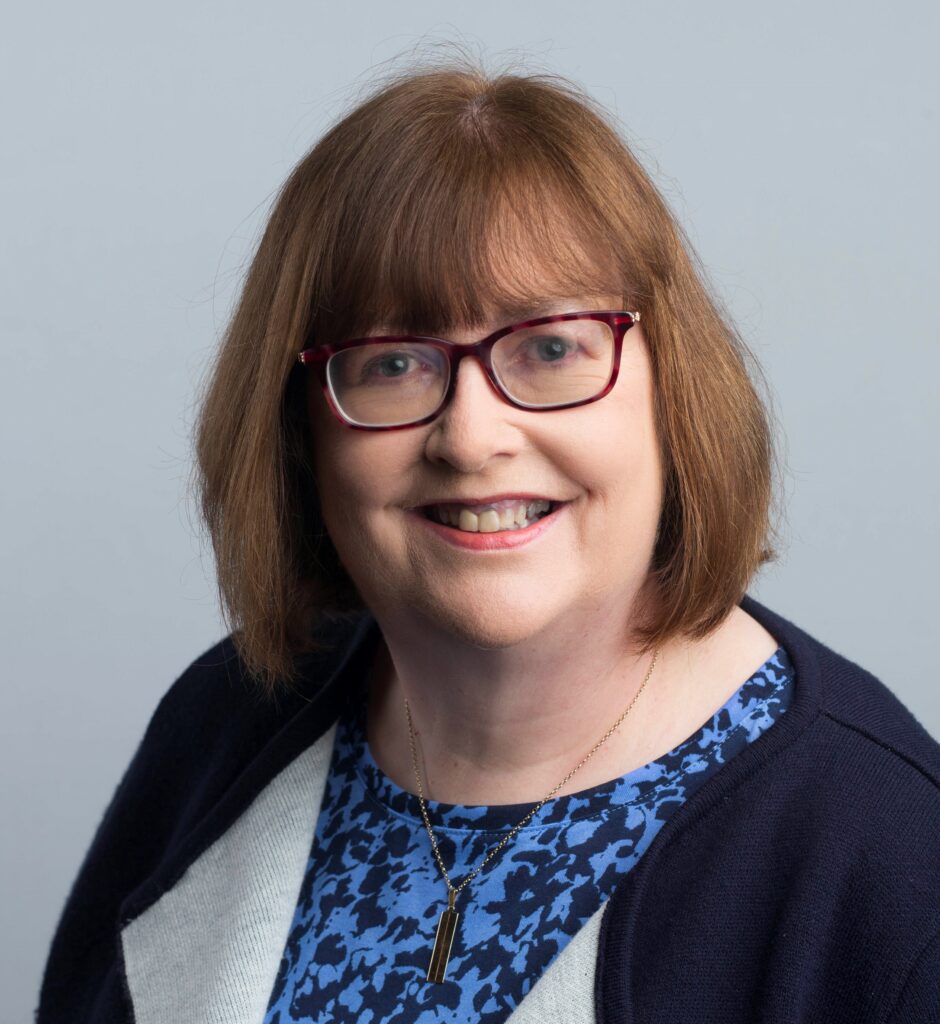 Professor Anita Maguire is Professor or Pharmaceutical Chemistry, Head of School of Chemistry and Director UCC's Future Pharmaceuticals, having completed two terms as Vice President for Research & Innovation (2011-21) at University College Cork. She is a Co-PI and co-theme lead in SSPC, The Science Foundation Ireland Research Centre for Pharmaceuticals.
Following studies at UCC (BSc Chemistry 1985, PhD 1989), and postdoctoral research experience in Namur, Belgium then at the University of Exeter, UK, Anita returned to UCC in 1991 to establish an independent research team. In 2004 Anita was appointed as the first holder of the Chair of Pharmaceutical Chemistry at UCC. Anita leads a research team focusing on synthetic organic and medicinal chemistry, which interacts extensively with the pharmaceutical sector in Ireland and internationally. Her research interests include development of new synthetic methodology including the use of continuous flow, asymmetric synthesis including biocatalysis, and the design and synthesis of bioactive compounds.
She is the inaugural Chair of the National Forum on Research Integrity in Ireland established in 2015. She was elected as a Member of the Royal Irish Academy in 2014, Vice President of the Royal Irish Academy for 2019-22 and chaired the Diversity Committee of the RIA for 2019-2023.
International activities include membership of the ERC Advanced Grants Evaluation panel PE5 – Synthetic Chemistry & Materials (2019 to date, chair from 2023) and of the International Advisory Board, EPSRC CDT React, Imperial College London (2019 to date). She was an Adjunct Professor in the University of Bergen, 2011-16.
http://publish.ucc.ie/researchprofiles/V001/amaguire
,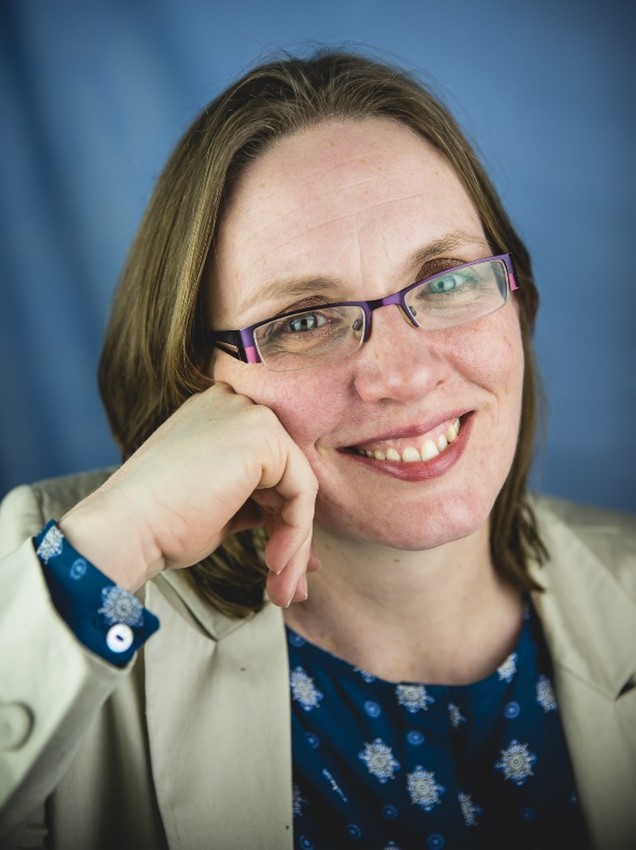 Trudy Duffy is Principal Officer in the Evidence for Policy Unit of the Department of Further and Higher Education, Research, Innovation and Science.
Trudy and her team in the Evidence for Policy Unit hold responsibility under Impact 2030 for increasing connectivity between public
researchers and policy practitioners to maximise the impact of research within the evidence base for policy development and decision making. The unit also delivers a data, economic analysis & evaluation and sectoral research programme to DFHERIS, ensuring that policy developed and impacting on the tertiary education and research sector is evidence-informed.
Trudy has over 15 years' experience in policy development across the education and training sector from primary level education to
international qualifications and further and higher education policy. Trudy holds a BSc in Biochemistry from University College Dublin and Masters in Economic Policy Analysis from the Institute of Public Administration.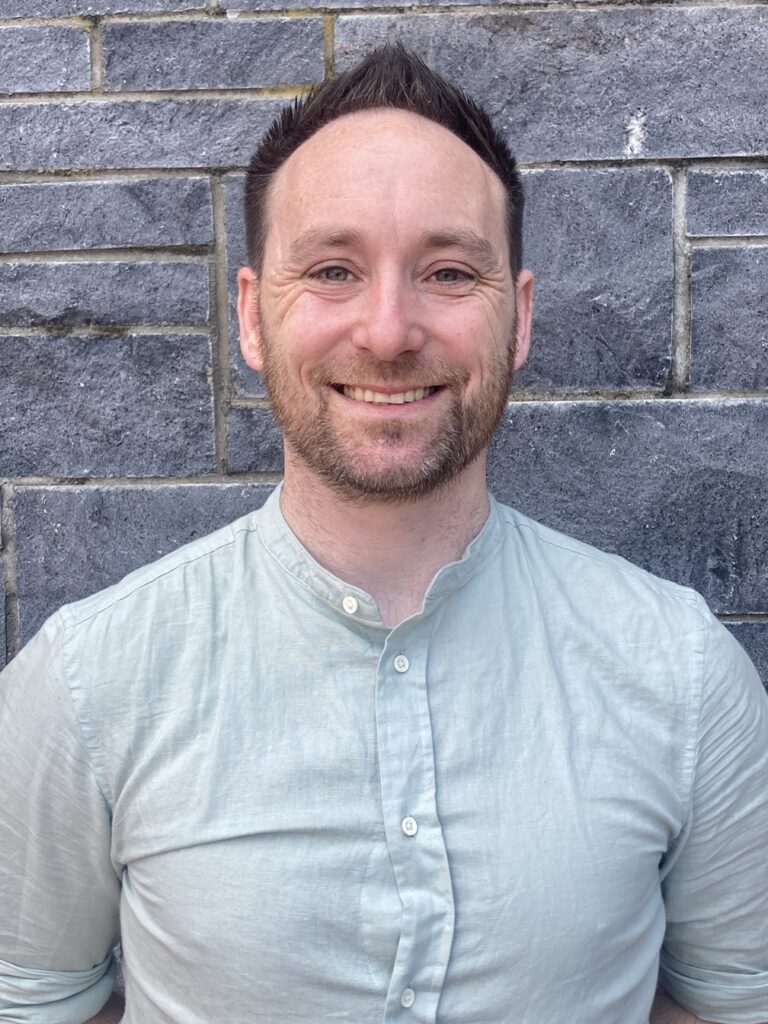 James Sweeney is an Associate Professor of Statistics at the University of Limerick. His research interests range across the fields of spatio-temporal statistical modelling, high-performance computing and simulation, and statistical applications in health and agriculture. His core strengths are in the analysis of extremely large datasets, particularly those composed of multivariate, spatially indexed data. Practical applications of his research include the development of automated valuation models for property valuation and statistical models for the evaluation of wind and solar resources to fine spatio-temporal scales.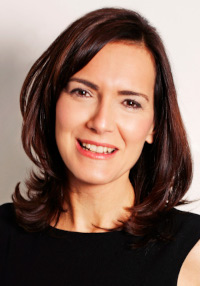 Anna Davies is Professor of Geography, Environment and Society at Trinity College Dublin where she leads the Environmental Governance Research Group. A founding member of Future Earth's Knowledge Action Network on Systems of Sustainable Consumption and Production and Future Earth Ireland, Anna examines whose voices, values and visions count when shaping policy and practice in matters of sustainability and how this impacts people and the planet. She is a member of the Royal Irish Academy, a Fellow of the International Science Council and currently chairs The Rediscovery Centre in Dublin; Ireland's national centre for the circular economy.
Dr. James Cuffe is an anthropologist lecturing with the Department of Sociology & Criminology at University College Cork. His research area examines new and old technologies ethnographically as they entangle with social life. He is currently a recipient of the IRC Laurate (Stg) award for his project "CyberSocial" to examine urban digital transitions in Cork City and abroad. He is also PI with an international consortium examining the impact of LLMs on society funded by the Future Humanities Institute at UCC. James has previously carried out fieldwork in Shanghai and Beijing investigating the impact of technological change in urban China, China at a Threshold (Routledge 2021).